Current Students
Section 1
Current Students
Are you a current Gender and Women's Studies major or minor? We'd love to hear from you! Email us at gws-email@illinois.edu
Kerry Wilson, Graduate Minor in Gender and Women's Studies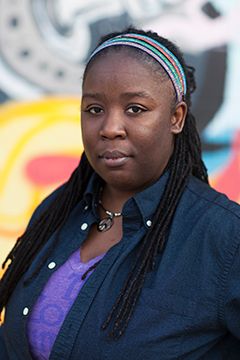 Field of Study: Communication, Media and Cultural Studies
Education: I received my master's degree in communication with an emphasis in women's studies in 2011 and a bachelor's degree in communication and a bachelor's degree in African American Studies in 2009 from Saint Louis University. I am currently a Ph.D. candidate in the Institute of Communication Research.
Areas of Research: My research focuses on African American women's mediated, popular and cultural representations with a specific attention to the representation of African American motherhood. I situate my research at the intersection of race and gender, media, and cultural studies.
Honors and Awards: Illinois Program for Research in the Humanities Fellowship
Alex Dzurick, Graduate Minor in Queer Studies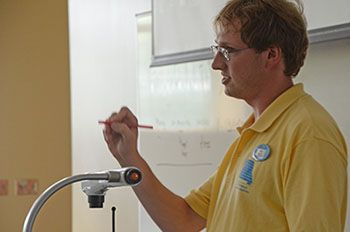 Previous Education: B.A. in Sociology and Linguistics, with minors in Philosophy and Geography, University of Missouri, 2012.
Current Field of Study: Education Policy, Organization and Leadership
Areas of Research: I am currently doing research on queer-identified educators, especially in looking at queer moments in the classroom.
Selected Publications: Dzurick, A. (forthcoming). Social media, IPads, IPhones and Identity: How as the use of social media and devices impacted the coming out process for LGBT youth? In Chuck Stewart (Ed.) Lesbian, Gay, Bisexual and Transgender Americans at Risk: Problems and Solutions, Vol. 1.
Courses Taught: CMN 111, CMN 112, LAS 199
Honors and Awards: List of instructors rated "excellent" by their students, University of Illinois, Fall 2015 & Spring 2016.
Career Goals: I'd like to work with a school or non-profit to help teachers implement curriculum and policy changes.
Draga Cairone, GWS Major
Expected Graduation Date: May 2019
Academic Interests: Philosophy, Queer Theory, Queer Politics
Career Interests: Philosopher, Professor
GWS: Learning about all we have achieved, and all we have to look forward to achieve. In unity, we are stronger. As individuals we are still mighty.
Shannyn Hardin, GWS Major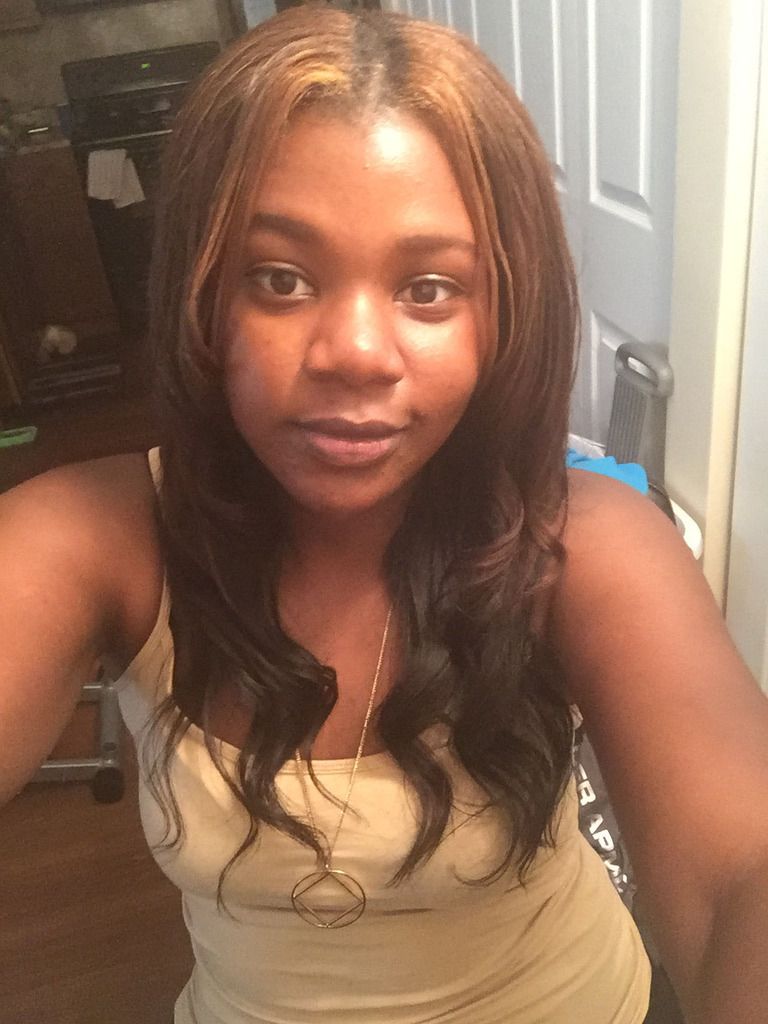 Expected Graduation Date: May 2017
Academic Interests: Nursing School
Career Interests: Certified Midwife
GWS: I enjoy the structure of the classes.
Rachel Storm, Graduate Minor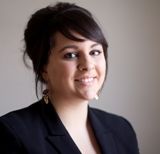 Expected Graduation Date: I'm shooting ambitiously for May 2017!
Academic Interests: My academic interests include feminist theory, gender-based violence, transnational feminism(s), restorative and transformative justice, critical race theory, educational policy, and critical international development.
Career Interests: Currently, I'm working as the Assistant Director of the Women's Resources Center on campus where I offer supportive counseling, advocacy services, and coordinate educational programming. I want to continue to work in gender-based violence prevention and response, specifically in international development and public policy.
GWS: Gender and Women's Studies as field has truly helped guide me not only intellectually, but as an organizer working towards social justice. Black feminism reminds me that emotion is knowledge, Chicana feminism reminds me that our stories create movements, and Queer theory reminds me that deviance is resistance itself. I'm indebted to the field for sustaining me in ways well beyond the confines of academia.
Sara B. T. Thiel, Graduate Minor
Expected Graduation Date: May 2017
Research interests: Directing, Dramaturgy, Theatre History, Shakespeare and his contemporaries, Adaptation Theory, Performances of Pregnancy, Contemporary Feminist Theatre, and Early Modern Original Practices.
Career Interests: I am interested in career opportunities that allow me to collaborate on meaningful project with others and build a strong community.
GWS: I enjoy the diversity offered by the students and faculty of GWS. I have learned so much from my professors, and perhaps even more from the wide array of perspectives offered by my colleagues.
Francena Turner, Graduate Minor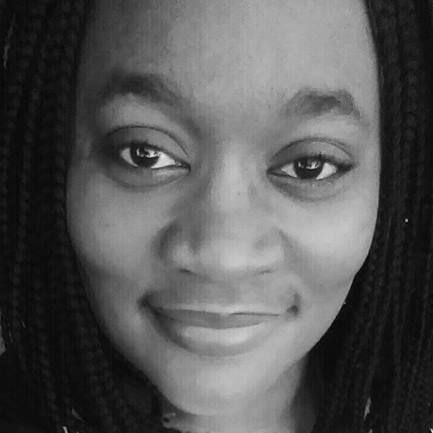 Department: Doctoral student in Education Policy, Organization, and Leadership (History of Education)
Expected graduation date: Spring of 2018
Academic interests: Black women's history, HBCUs, Black feminism, ethnography
Career interests: Professorship
Jenna Brashear, GWS Major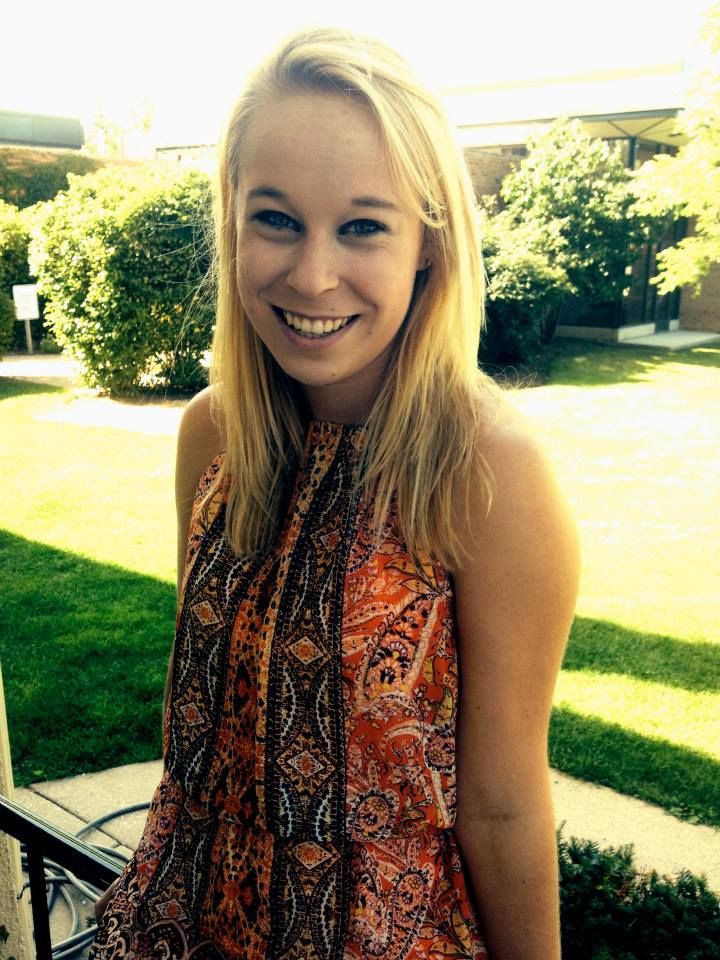 Expected Graduation Date: May 2017
Academic Interests: Political Science and Women's Studies. I also enjoy learning about international affairs and environmental issues.
Career Interests: Immigration reform and human rights activism or creator of social justice organizations that help domestic abuse, trans and gay rights, empowering young women, and assisting with education and healthcare for children in need.
GWS: The professors and the students. Everyone is empowering in their own way. I am a more confident and well-rounded person because of GWS. Sharing opinions in class, working with people who have the same passion, and meeting professors that want to make the world a little more equal and beautiful is extremely powerful. GWS is shockingly innovative and inclusive. I've never felt more at home with people who are independent thinkers and open to new ideas. I have become a more open-minded student as well, in all of my other classes because of the classes I take in GWS.
Muhammad Yousuf, GWS minor
Expected Graduation Date: Spring 2017
Academic Interests: My academic interests are fairly broad, but my main interests are in theories of subjectivity, power, and knowledge, postcolonial theory, queer theory/queer of color critique, critical Muslim studies and Muslim/Islamic feminism, and the philosophy of science.
Career Interests: My career plan is to go to into academia, meaning I'd eventually want to become a professor in an ethnic/gender/critical studies department (grad school and job market permitting).
GWS: Minoring in GWS has been one of the best if not THE best decision I made in my time at UIUC. The classes here influence how I think about what I study in my major (philosophy) and other minor (political science) and what I've learned through GWS has guided a lot of my activism, especially in my time as president of the Students for Justice in Palestine at UIUC.
S. Moon Cassinelli, Graduate Minor
Areas of Research: American literature, with a focus on contemporary Korean American literature.
Primary Field of Study: English
Dissertation Title or Topic: We are Here Because You Were There: Kinship and Loss in 20th and 21st Century Korean American Narratives
Education: M.A. in English literature, University of Rhode Island, 2007
William Washington, GWS Minor
Expected Graduate Date: 2018
What are your academic interests?
Psychology
What are your career interests?
Psychologist
What have you enjoyed the most about GWS?
Understanding women's struggles and what they have to go through in society
Kerry Wilson, Graduate Minor
Areas of Research: I am interested in the representations of African American women and mothers in media and popular culture.
Primary Field of Study: Ph.D Communications & Media
Education: B.A. Communication & African American Studies, 2009; M.A. Communication Saint Louis University
Courses Taught: MACS 101: Introduction to Media
Selected Publications, Papers and/or Presentations:
Wilson, K.B. (2013). Selling the White Savior Narrative: The Help, Theatrical Previews, and US Movie Audiences. In C. McCarthy, N.Lamers, M. Fitzpatrick, A. Kozma, & K.Palma (Eds.), Mobile Identities, Mobile Subjects: Knowledge and Cultural Transformations in the New Millennium.
Brenda Nyandiko Sanya
Brenda Nyandiko Sanya is a Doctoral Student in the Department of Education Policy, Organization and Leadership with a specialization in Global Studies in Education and aGWS minor in Queer Studies.
Why are you minoring in GWS?
I am interested in how education and technology (not confined to institutions) impact citizenship, nationalism and transnationalism and the implications for non-western people of color, specifically Kenyans. Coming from a gender and cultural studies background, I want to build on these theoretical frameworks in developing my dissertation proposal.
What are your academic and/or career interests?
That's a big question. I guess the broad answer is to teach and research at the collegiate level. As a connected process, I am deeply invested in archiving, documenting, researching, and participating in projects that highlight feminist and gender studies in Kenya and sub-Saharan Africa.
What have you enjoyed most about GWS?
I am new to the department and so, I am slowly getting to know people and that has been an enjoyable experience so far!
What has been your favorite class in GWS and why?
I have enjoyed both my courses in GWS. I am currently enrolled in Queer Theory and Methods with Chantal Nadeau and have previously taken Dialogues in Feminism and Technology with Cole (co-taught with Sharra Vostral and Sharon Irish). Both these courses have helped in my understanding of community, belonging and citizenship, these are central questions I hope to address in my dissertation.
Education:
Master of Arts in Gender & Cultural Studies, 2011
Bachelor of Arts in Philosophy & Psychology (dual), 2007
Selected Publications:
Sanya, B.N., & Lutomia, A.N.(In preparation). Policies and archives: African women in Pan-African and transnational feminist discourses. Feminist Africa, 20.
Sanya, B.N. (2014). Mobile technologies and feminist possibilities in rural Kenya. In C. McCarthy, A. Kozma, M. Fitzpatrick, K. Palma, and N. Lamers (Eds.), Mobilized identities: Mediated subjectivity and cultural crisis in the Neoliberal era. Champaign, IL: Common Ground Publishing.
Sanya, B.N. (2013). Disrupting patriarchy: An examination of the role of e-technologies in rural Kenya. Feminist Africa 18, 12 -24.
Diana Jaher, Graduate Minor
Primary field of study: Theatre (also, I have a graduate minor in film)
Dissertation Title or Topic: Painting with Faces: The Casting Director in American Theatre, Film, and Television"
Areas of Research: My research concentrates on industry, particularly issues of gender and the material conditions of labor in theatre and media production.
Education: M.A. in English Literature, 2009 (University of Illinois at Urbana-Champaign); M.F.A. in Dramaturgy, 1993 (Columbia University)
Courses Taught: Dramatic Analysis, Introduction to Theatre, Public Speaking
Selected Publications, Papers and/or Presentations: The Paradoxes of Slavery in Thomas Southernes Oroonoko. Comparative Drama 42.1 (2008): 51-71.
Sherrie Yvonne Hildreth, GWS Graduate Minor
Career goals:
Music and Sign Language Professor
Primary field of study:
Music Education
Dissertation Title or Topic:
Deaf Music: Meaningful Musical Experiences of Culturally Deaf and Hard-of-Hearing Students
Education:
Master of Music Education (Penn State), Bachelor of Music Education (New Mexico State University), AAS in Sign Language Interpreting (Seattle Central Comm. Coll.)
Courses Taught:
MUS 241 (PSU & UIUC), Student Teacher Supervision, MUS 100 & HUM 100 (Richland Comm. Coll.)
Rico Kleinstein Chenyek, Graduate Minor
Areas of Research:
Ricos research interests include transnational third world & indigenous feminisms, queer/ two-spirit studies, disability studies, (re)presentations and economies of traditional and alternative healing in the Americas. In particular, Rico considers the circulation of traditional medicine with respect to indigeneity and latinidad in allopathic medical systems.
Education:
B.A, Chican@ Latin@ Studies, Pomona College, 2011
Will Leon, Graduate Minor in Queer Studies
Personal Web Page URL: linkedin.com/in/wleone/
Primary field of study: Master of Social Work
Previous Education: B.S. in Media and Cinema Studies at the University of Illinois, May 2012